This project is located at the Borough's former nitrate facility along the Little Conestoga Creek and previously consisted of a conventional stormwater basin and mowed grass areas.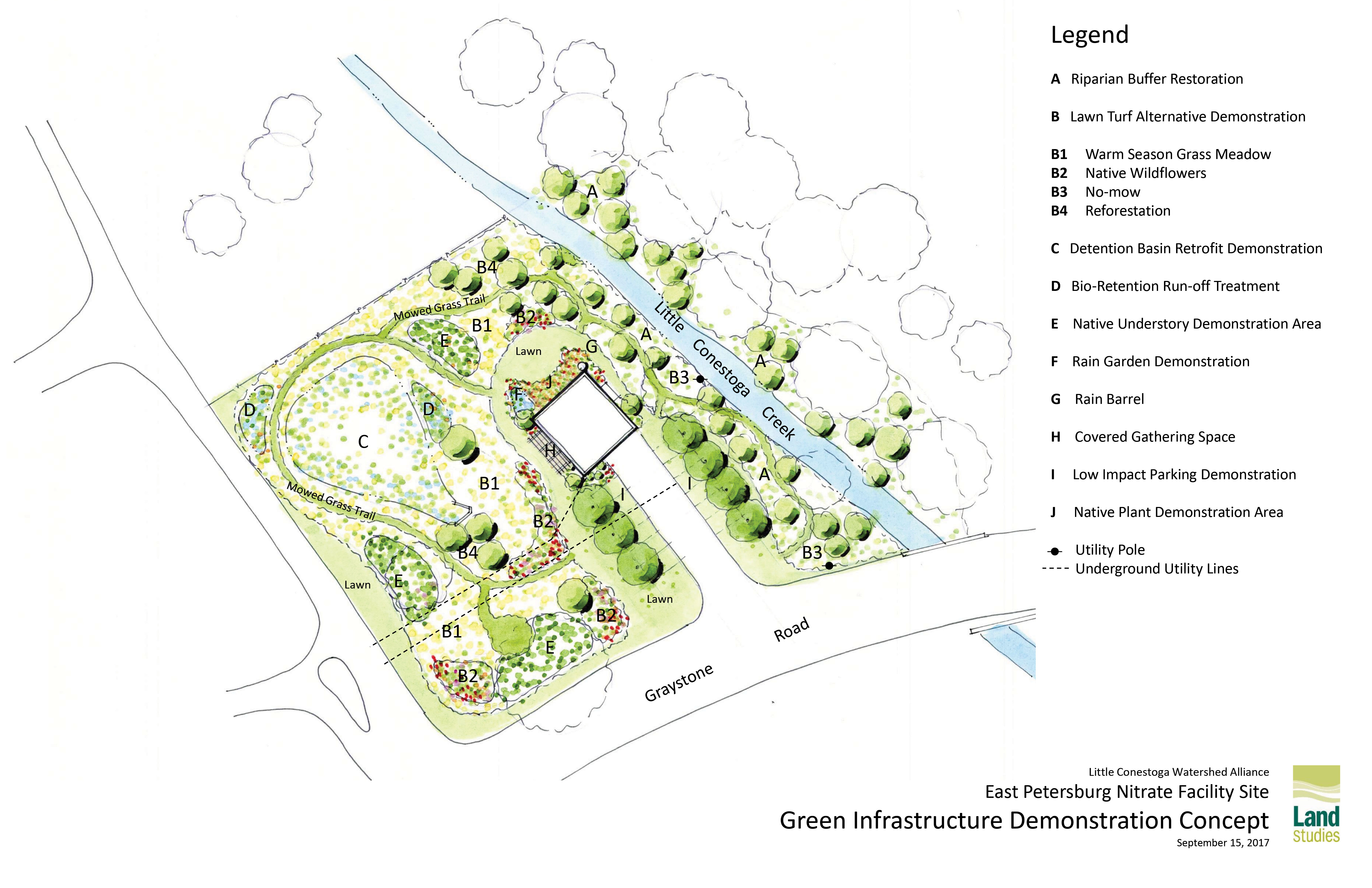 The Little Conestoga Watershed Alliance is partnering with East Petersburg Borough to convert the site into a Green Infrastructure BMP Demonstration Area, which will result in a sustainable landscape where a variety of green infrastructure BMPs will treat stormwater naturally, resulting in improved water quality, increased wildlife habitat, and reduced maintenance. The demonstration site will also allow visitors to explore BMPs, learn what can be implemented at their own homes, and provide a place for environmental education and where people can enjoy nature. The site will consist of a riparian buffer, a rain garden, native meadow plantings, no mow areas, mowed pathways and educational signage throughout.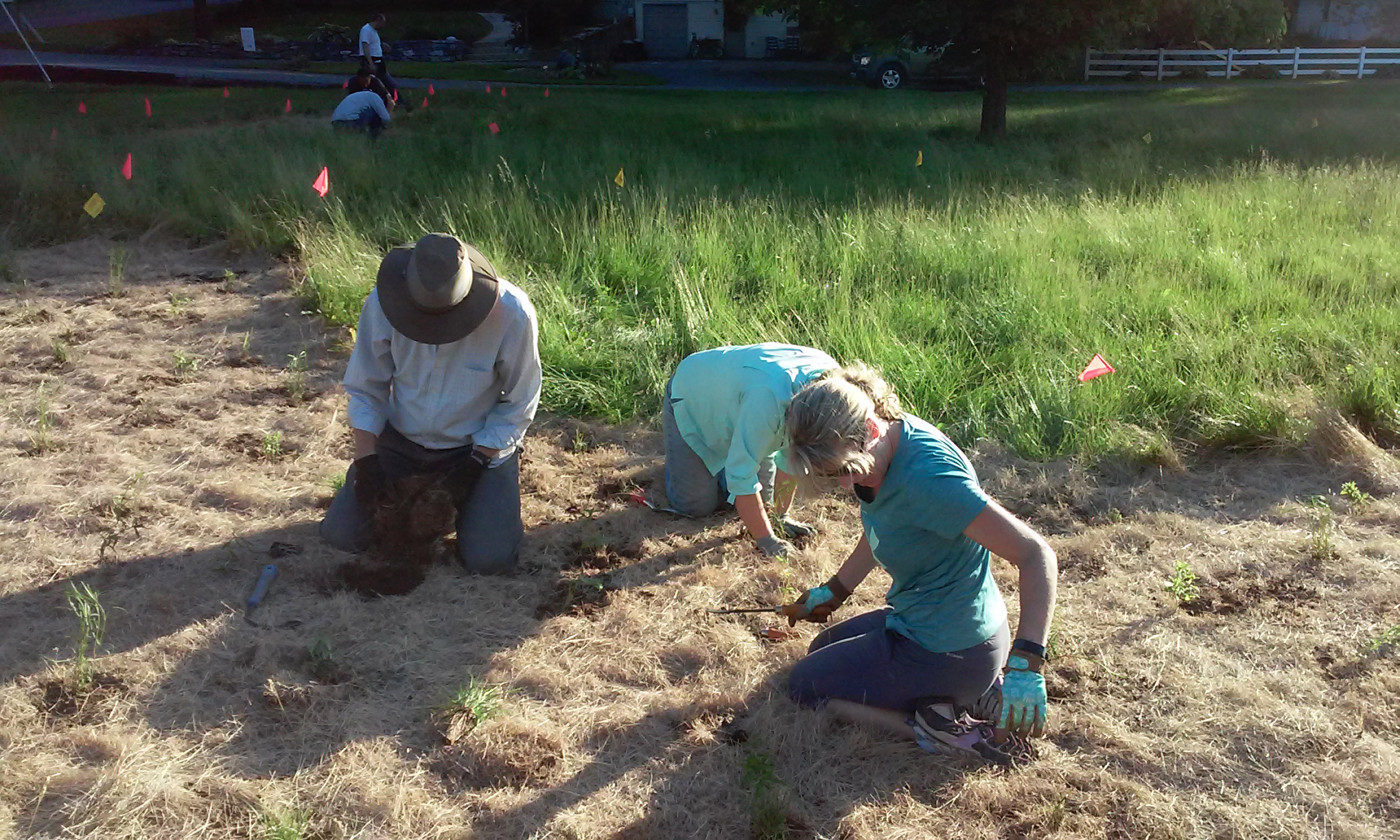 In addition to the support, hard work from East Petersburg Borough, this project has received support from many others. Kelly Gutshall at LandStudies provided the concept plan and much technical guidance at no cost. The group has also received funding from the Lancaster Sierra Club in the form of a Green Project Grant, and a Lancaster Water Week Grant from the Lancaster County Conservancy.